Custom Malas
Showing 1–50 of 376 results
Custom Malas, Private Labels and White Label Manufacturing
Thank you so much for your interest in my design work.
I am accepting custom mala requests now. Space is limited each month. Please contact me with your vision and inspiration and I will let you know if I can design a mala for your practice.
Please note, I only take individual requests for 108 malas, not bracelets or stacks. The starting price for a custom mala is $200 USD and it takes 30 – 60 days to complete custom requests depending on the complexity of the components.
I also design custom malas for manufacturing under private label brands.
Designing with gemstones is my passion. Mala beads are my specialty. I have been designing jewelry professionally since 1998, and selling jewelry online since 1999.
I work with various businesses in the yoga, healing arts, and fashion industry to design custom private labels. Our studio can design and produce any jewelry you envision for your brand. We offer brand tags and drop shipping as well.
If you are interested in a private label design for selling under your brand or in your retail space, I would love to hear from you.
Please contact me.
Mala Components
I work with over 100 gemstone mala beads. In addition, I work with many metals and thousands of metal components. I would love to hear from you to make the perfect mala for your private label.
My Jewelry
In addition, I have 20 years of jewelry design experience. Designing is my gift. I grew up in the fashion industry and have always made timeless jewelry. I would love to work with you to create the prefect collection. In addition, you can find me @saltspringmalas on instagram to see a variety of my creations. Malas designed with intention are my focus. Significantly, principles and themes from yoga and Buddhism are my specialty.
Finally, if you are visiting Salt Spring Island, visit my studio, Infinity Studios for a complimentary consultation.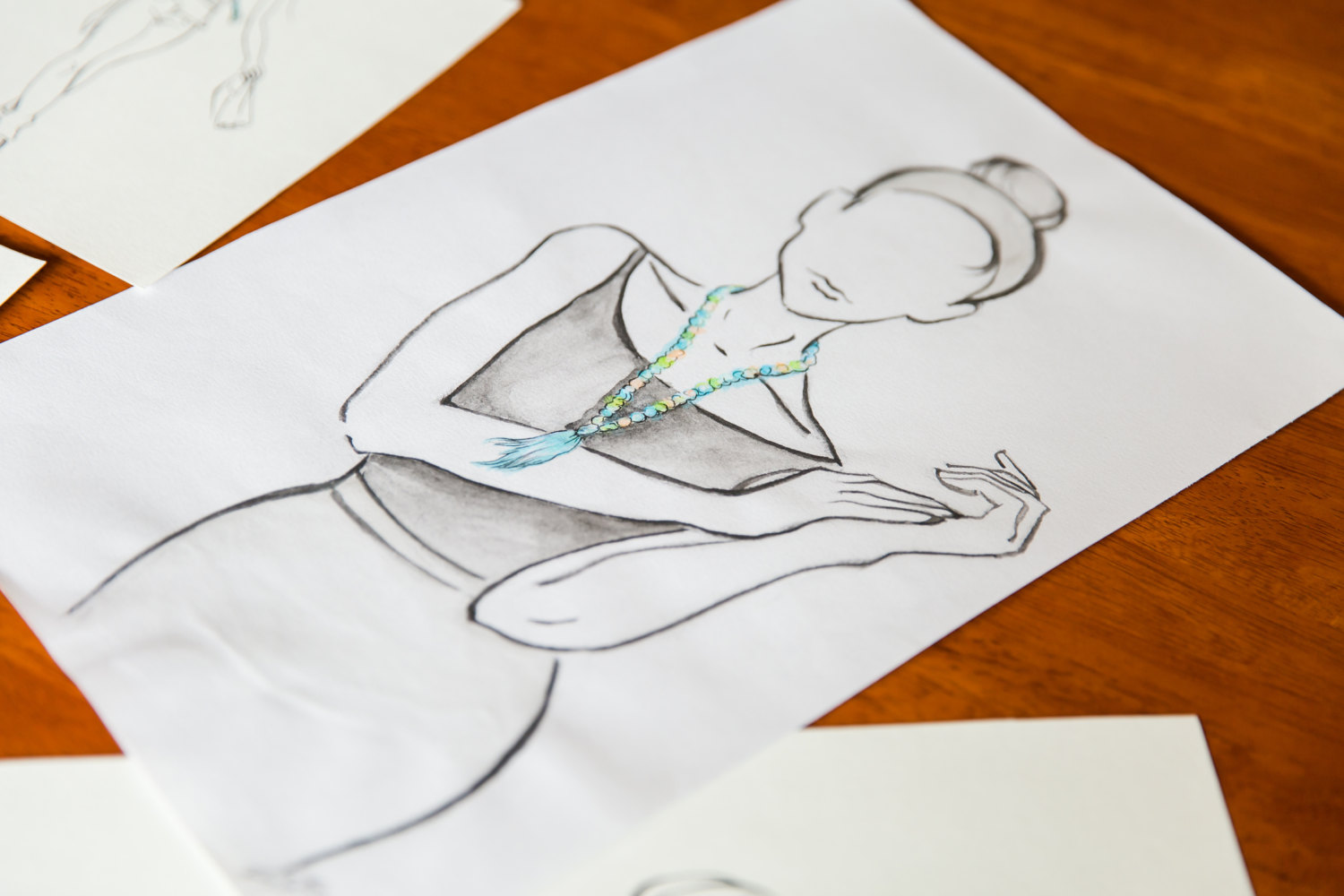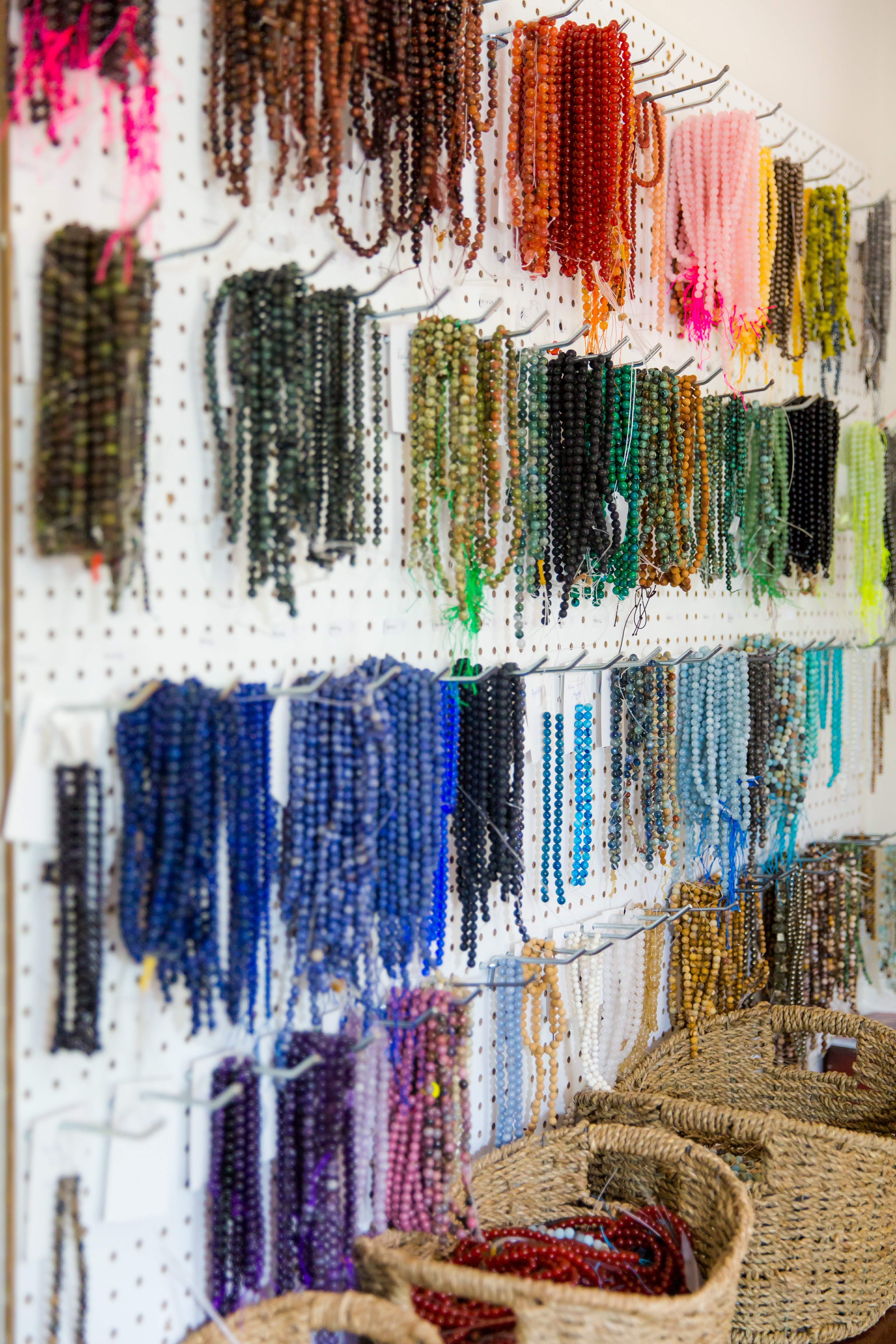 If you'd like some inspiration for your custom mala, please visit my Pinterest page for an archive of my design work.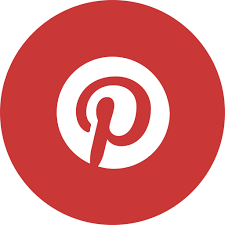 Protective Labradorite Mala Necklace

$

198.00

Ayurvedic Water Mala Beads

$

178.00

Divine Mala Beads

$

158.00

Acceptance Mala Beads

$

128.00

Lotus Mala Beads

$

138.00

Sapana Mala Beads

$

138.00

Joy Mala Beads

$

148.00

Transformation Mala Beads

$

128.00

Ayurvedic Purification Mala

Karma Mala Beads

$

158.00

Enlightenment Mala Bracelet for Men

$

48.00

Inner Strength Mens Mala Bracelet

$

89.00

Tranquility Mala Bracelets for Men

$

65.00

Shambhala Mala Beads

$

108.00

Green Tara Mala Beads

$

138.00

Song Mala Necklace

Pacific Heart Mala Beads

$

138.00

Beloved Moonstone Mala Bracelet

$

88.00

Love Pearl Necklace

$

138.00

Saraswati Mala Beads

$

162.00

Kwan Yin Mala Necklace

$

148.00

Mantra Mala Bracelet

$

42.00

Liberation Mala Bracelet

$

45.00

Solstice Mala Necklace

$

178.00

White Tara Mala Necklaces

$

138.00

Aminda Buddha Mala Necklaces

$

128.00

Sukhothai Buddha Mala Necklaces

Himalayas Mala Necklace

Kirtan Mala Necklace

$

148.00

Sweetheart Mala Beads

$

150.00

Sale!

Banyan Mala Necklace

$

118.00

Bhakti Mala Beads

$

108.00

Sale!

Sita Mala Bracelet

$

45.00

Something Blue Sapphire Mala Bracelet

$

158.00

Buddhi Mala Bracelets

$

45.00

Usma Mala Bracelets

Sale!

Svadhishthana Mala Bracelets

$

55.00

Mala Necklaces – Saucha

$

138.00

OM Mala Beads

Metta Mala Beads

Shakti Mala Beads

$

138.00

Amber Road Mala Necklaces

Durga Mala Beads

$

138.00

Baja Mala Necklace

Sale!

Bohemian Mala Beads

$

128.00

Devi Mala Beads

$

148.00

Purity Mala Beads

$

128.00

Sale!

Apana Mala Beads

$

128.00

Divine Love Mala Beads

$

132.00

Love Mala Beads